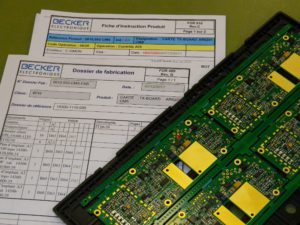 Industrialization
Definition of processes and implementation
Production of ranges and tools
Establishement of Individual Quality Assurance Plans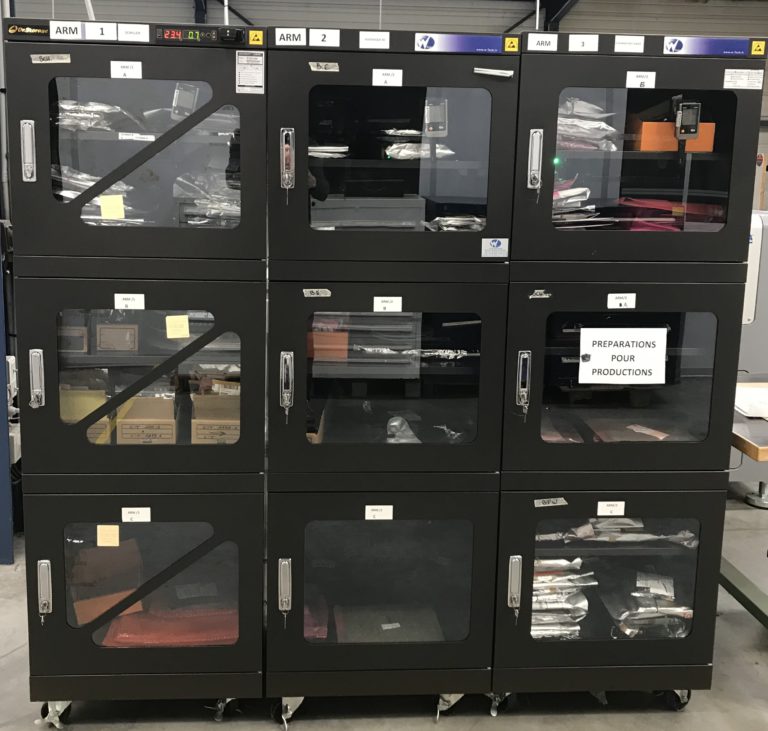 Purchase
Subsidiaries in the USA, Germany, Taiwan
Technological watch and treatment of obsolescence
Logistics, inventory management
Storage of components accroding to JEDEC J-STD-033C

Production
Planning and management of POs (CAPM: Excalibur)
Assembly and soldering of SMD boards (01-005, BGA.)
Automatic Optical Inspection (AOI)
Throught-Hole-Technology soldering
Leaded and lead-free process (SnPb – RoHS)
PCB washing & automatic drying equipment (aqueous process)
Production and control according to standard IPC 610- class 3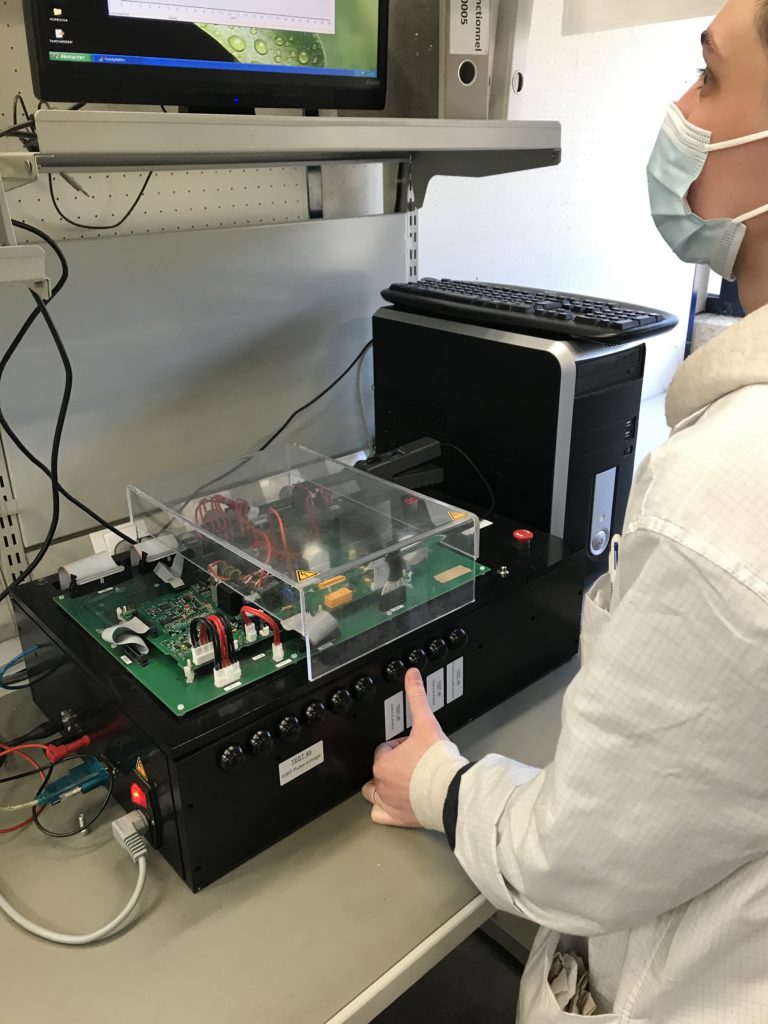 Testing & Integration
BECKER ELECTRONIQUE has got an air-conditioned assembly hall to ensure process repeatability.
We also have a dedicated area to the assembly and testing of finished products, ranging from simple power-up to the use of specific test benches.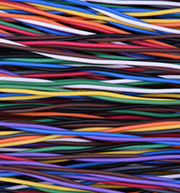 Related services
To broaden the range of services offered, BECKER ELECTRONIQUE has got the equipment in order to repair electronic boards following specific process.  
We are also able to provide qualified staff provision services.