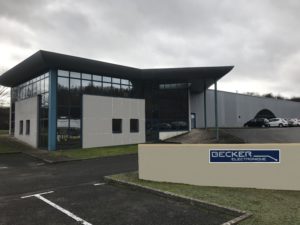 MADE IN FRANCE
Located in Beaucourt (90) since 1996, Becker Electronique is equidistant from Montbéliard (25), Belfort (90), & Porrentruy (Switzerland).
This geographical location allows us to have a radius of action over the entire Bourgogne Franche-Comté region, while being at the gates of Alsace. We are also used to manufacture electronic boards for european based company.
Becker Electronique is committed to provide its customers with Made in France production by employing locally, and thus participating in the economic life of the region and the country while minimizing our ecological footprint.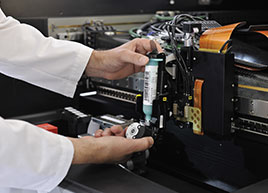 Equipments
Electronic assembly technologies nowadays require demanding processes, which is why Becker Electronique has acquired a modern assembly line including a jetprinting machine with solder paste technology, allowing us to work with screen free productions and limiting tooling costs.
Becker Electronique has also acquired a coating machine allowing the tropicalization of electronic boards. Providing them better protection in aggressive environments (humidity & corrosion).
These investments are part of a long-term strategy to which have been added over time, a complete air conditioning assembly hall and other equipments such as a semi-automatic repair station, allowing, among other things, the replacement of  BGA components.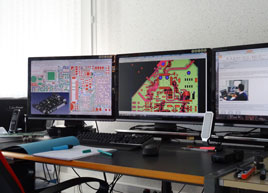 Studies
In order to meet customer needs and support them throughout the design and industrialization phase, Becker Electronique relies on a network of competent partners in several targeted competencies (R&D, CAD under CadStar).